Russia may become the last safe haven for carbon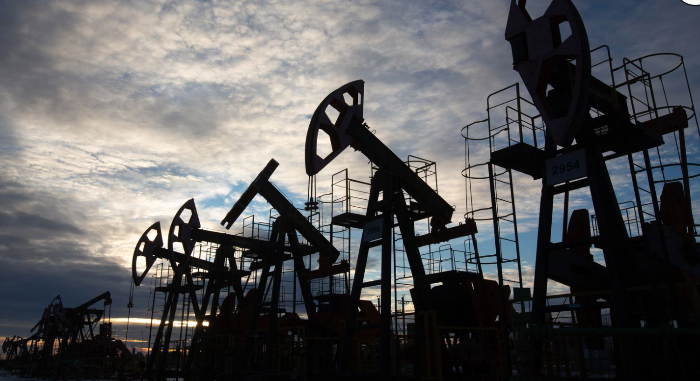 ---
When it comes to energy, Russia seems to be hanging in the air. Oil prices rose and Moscow postponed the inevitable changes, knowing full well that experiments with hydrocarbon production are fraught with political risks. She has convoluted conversations about climate and rejects the idea of ​​a massive transition to a green future, calling it the vanity of the West. Unfortunately, this strategy is shortsighted.
Managing the transition to a climate-friendly era will require the involvement of hydrocarbon-dependent countries, and perhaps Russia's phasing out of carbon fuels is more important than any other country on earth. Not only because the world's largest country suffers more from global warming and is doing too little to mitigate the impact. It is the world's largest exporter of pollutants: Saudi Arabia can compete for first place in oil supplies, but Russia also supplies gas, and also ranks third in coal sales. Failure to cope with these changes entails political and economic risks both within Russia and abroad.
According to Yuri Melnikov, senior analyst at the Skolkovo Business School Energy Center, the technical potential of wind power alone reaches 17,000 TWh, that is, several orders of magnitude more than today. Russia has the opportunity to become a leading producer of blue hydrogen by combining the world's largest gas reserves with investments in carbon capture technology to make the process greener. The country has many resources for low-carbon nuclear and hydropower.
The problem is not lack of opportunity. Rather, it is about the increased opportunity costs associated with trying to patch holes and keep the system intact. Moscow is betting on strong demand for fossil fuels from emerging markets, as well as huge reserves of oil and gas, which it considers a competitive advantage, ignoring the warning signs.
Europe, a key export market, is pushing for an economic recovery with green technologies and a carbon tax. China could peak oil demand in 2025, and the US is dramatically changing its trajectory under the new administration. A one-sided approach will not help lift the Russian economy out of stagnation. It is losing competitiveness, while real disposable income and consumer confidence are declining.
Hydrocarbon dependence
Russia may well face what Indra Everland of the Norwegian Institute of International Affairs calls "the Kodak moment," when a photographic equipment manufacturer, unaware of the importance of digital technology, underestimated the ongoing changes and went bankrupt. The instincts of self-preservation should work. Instead, Moscow is making only token diversification efforts, clinging to hydrocarbon revenues and overestimating the role of gas, which emits less carbon dioxide than oil or coal, as a transition fuel.
The Kremlin has been slow to acknowledge the need for change in the past, as in the case of the growth of the US shale industry. Now the problem is that the situation is complicated by other factors as well.
Effective macroeconomic regulation and a restrained fiscal approach that helped mitigate the impact of a sharp and rapid collapse in oil prices, such as in 2020, now mask the need for action. According to Everland, this is "the curse of natural resources and competence." The situation is also exacerbated by Russia's increasingly isolated position and confrontational diplomacy.
Finally, oil prices, which are holding around $ 60 a barrel thanks to reduced supply – well below the level that Russia needs for a balanced budget, create a false sense of security and the illusion of steady demand.
Indeed, last year oil and gas revenues accounted for just over a quarter of the entire budget, while the year before last, on average, more than 40%. But this has less to do with diversification, as the government claims, but more with falling oil prices and dependence on subsidies and indirect support.
In fact, addiction is difficult to overestimate. It is not just a country that produces and exports fossil fuels. Oil, gas and coal are linked to the state at all levels, they create jobs and serve cities, support elites, and define the vision of Russia and its position in the world. To a large extent, this dependence determines inequality, since resources are absorbed by large companies and are not redistributed efficiently.
Lack of flexibility
None of these factors change quickly enough. The larger and more complex the projects required to maintain production in Russia, the more important the role of the largest state-owned enterprises will be, which will only strengthen the leading position and ensure the dominance of hydrocarbons, as noted by Richard Connolly of the Eastern Advisory Group. The large-scale Vostok Oil project, which, according to estimates, will require investments of over 10 trillion rubles, or just over $ 130 billion, and includes 15 new single-industry towns, is being implemented by the Russian giant Rosneft. Shipyards, the state nuclear company Rosatom and many others are also involved in the work on the project. A recent Bloomberg report found the venture to be one of the top candidates for support from a billion-dollar public welfare fund.
Modest support for small businesses during the pandemic did little to weaken that grip.
In addition, against the backdrop of possible political transformations, officials will have even less incentive to experiment: Vladimir Putin may run again in 2024 when his fourth presidential term ends, but he has already begun to prepare additional options for the future. The situation is complicated by the fact that oil and gas companies are usually run by older men with little experience outside the country. There are also no assertive shareholders demanding modernization like BP Plc, or calls for action – even from BP itself, which owns 20% of Rosneft.
The energy strategy of Russia until 2035, published last year, reflects the existing problems. It talks about innovation and efficiency, but the priority is still given to the sale of hydrocarbons (although the role of gas is predicted to increase), and the climate is in last place. Efforts are under way to diversify target markets, but exports are expected to increase.
This is despite the rise in oil production costs as the fields age. This puts Russia in a much more dangerous position than, for example, Saudi Arabia, if oil prices fall and remain low. In 2017, the Minister of Energy set the cost of production on the Arctic shelf in the range of $ 70 to $ 100, but oil is unlikely to hold out for long at this level. Russia is at risk of becoming a global carbon haven, as Ruslan Edelgeriev, presidential adviser on climate, put it earlier this year.
What awaits Russia
But there is one ray of hope – pressure from export markets. This is the only factor that can make the country see its light.
Indeed, this has already led companies, in particular Gazprom, Novatek and Rosatom, to talk about the potential of pure hydrogen. The development plan approved by the government last year is a vague but useful signal. In terms of renewable energy, remote communities are starting to use wind and solar energy to address the cost and security of diesel fuel supplies: Yuri Melnikov from Skolkovo cites the example of the northern village of Tiksi. Meanwhile, miners such as Norilsk Nickel, the largest producer of high-quality nickel, a key component of batteries, are talking about increased demand for raw materials. Russia has copper, rare earth metals and much more.
In addition, there are political discussions on how to tackle the challenge of moving to low carbon supply chains around the world.
But all this remains open to question. This year, there are actually plans to cut funding for renewables to keep electricity prices down.
After the transition to alternative energy sources, the world will become more heterogeneous. Is Russia ready for what will happen when it ceases to be a net exporter of oil by 2035, if analyst Mikhail Krutikhin turns out to be right? It is difficult to answer anything other than no.