Rusal expects record aluminum shipments to the United States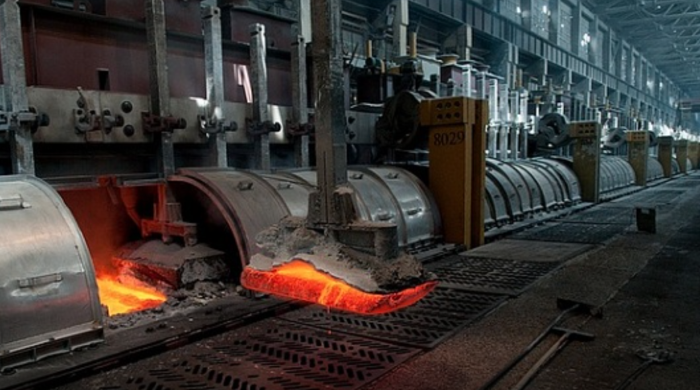 ---
Rusal America CEO Brian Hesse said the US division of the world's second-largest aluminum producer shipped more than 25,000 metric tons of aluminum to North America, the best month ever. He predicts similar monthly rates for the rest of the year, setting an annual record for the region.
---
"We are emerging from the Covid pandemic, and I think people hardly expected the situation to be nearly as stable," Hesse said in an interview on Thursday. "We counted on this, and we overcame the crisis and got additional clients, and now these people are in the market, frantically trying to buy material."
---
Rusal's optimistic outlook stems from the fact that world aluminum prices are at their highest in the last four years, and regional premiums are approaching record levels, which indicates an increase in demand for this light metal. The recovery in the US economy is spurring demand for a range of products that use aluminum, including canned beer, window frames and motorhomes.
Pros and cons
The surge in supply has its pros and cons. Shipping and freight costs are "off the charts," Hesse noted, especially for cargo transportation, which forced Rusal to use more railways and barges in the US, while ocean shipping is still recovering after the blockage of the Suez Canal.
Rusal America's customer base in March was 100% original equipment manufacturers, Hesse said, marking a new shift. Before the imposition of sanctions against Rusal by the US government in 2018, the business of the Moscow company was mainly associated with trading firms.
Hesse's upbeat expectations point to a reversal from last year, when aluminum companies suffered a downturn in the midst of a pandemic, as it was difficult to know how long it would take to roll out vaccines and recover the economy. Now the scarcity has exposed other problems. Billet, the main form of metal used in the automotive and construction industries, jumped to near all-time highs earlier this year when consumers faced a shortage of metal.
Alcoa Corp., one of the world's largest manufacturers, said last month a strong rebound in demand around the world, as well as in China, the largest consumer. The reference price on the London Metal Exchange is up 15% this year, the best since 2017.
Nevertheless, some uncertainty looms over the American market. General Motors Co. announced the temporary closure or extended downtime at several plants in North America due to continued semiconductor shortages. At the same time, the Biden administration has not yet decided what to do with protective tariffs on aluminum imports for national security purposes.
Despite these concerns, Hesse believes that this is all offset by overall demand as the economy picks up steam for the remainder of the year.