New Archegos Capital looming on the horizon?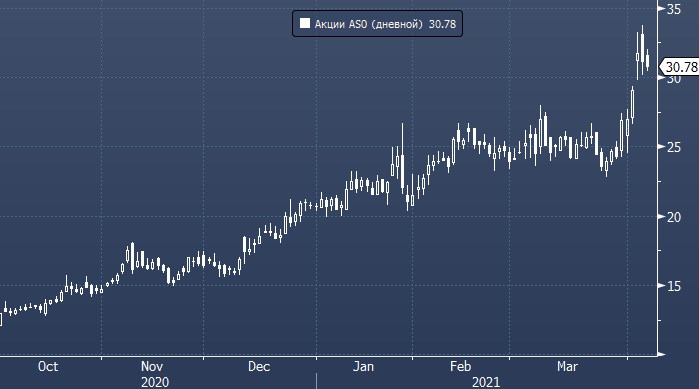 After the close of trading session on Wednesday, JPMorgan put up a 9 million stake in the Academy Sports and Outdoors (ASO) for sale, Bloomberg writes, citing an informed source. This is a huge volume, given that a total of 91.1 million shares of the company were issued, of which only 39.6 million are in free circulation (Bloomberg data as of January 30 – approx. ProFinance.ru).
Since the beginning of the year, ASO shares are up almost 50%, and over the past month – by about 25%. On the postmarket, the paper fell by more than 5%.
An event like this, when the bank unexpectedly puts up for sale almost a quarter of the company's outstanding shares, draws direct parallels with the events that have taken place around the hedge fund Archegos Capital Management * in recent weeks. Back then, Goldman Sachs, Morgan Stanley, and other leading banks similarly dumped their stocks in companies like ViacomCBS and others in bulk.
*ProFinance.ru: According to Bloomberg, Archegos Capital, with a net worth of about $ 10 billion, opened positions in the stock market in the amount of $ 100 billion. Due to the unfavorable development of events, banks and brokers that lent him money secured by shares were forced to hastily close positions worth tens of billions of dollars and the loss of Credit Suisse alone amounted to almost $ 5 billion
Suspicions that another exploding hedge fund or family office is looming on the horizon also fit well with Guggenheim Investments chairman Scott Meinerd's forecast this week warned that hedge funds will continue to explode until the stock market corrects downward.