Main events of the week from 19 to 25 April
17.04.21 16:31
The Bank of Russia and the European Central Bank will make decisions on rates, and President Vladimir Putin, during an appeal to parliament, may announce measures to support the economy.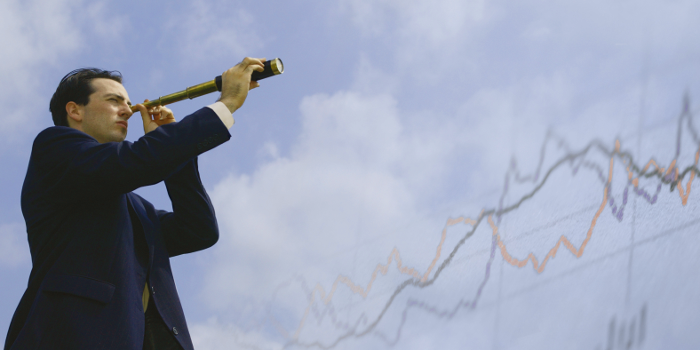 What happened
President Biden's administration has kept its promise to punish the Russian Federation for cyberattacks and interference in elections by banning US banks from buying new federal loan bonds, but makes it clear that it still hopes to improve relations with Moscow. According to Bloomberg's source, the United States chose the least painful option with OFZ, however, the Ministry of Finance of the Russian Federation decided to preemptively stop from June 14 the additional placement of issues registered earlier.
The Ministry of Finance managed to ride the positive wave after Biden's call to Putin and sold a record amount of "classics" at auctions on the eve of the sanctions, while almost 72% of the securities were bought by VTB Group. Some analysts even see the restrictions as a benefit for the secondary market, although others warn that the effect on demand will be stronger than the current sanctions suggest, due to overly cautious investors.
The trade recommendation to buy the ruble was one of the first after the imposition of sanctions: strategists at Standard Chartered Plc believe that the Russian currency can benefit from the elimination of a more serious risk – restrictions on all OFZs in circulation. If the sanctions are not significantly tightened, by the end of the year the ruble may strengthen to 70-71 per dollar, not seen since last summer, Renaissance Capital predicts. This will be facilitated by the rise in oil prices, carry and good economic performance of the Russian Federation, says Barclays.
What will happen
The alignment of forces before the meeting of the Central Bank of Russia on April 23 does not change, despite the US announced sanctions on the new national debt, says Rosbank, pointing out that "at the moment there are no obvious risks to financial stability." Most analysts polled by Bloomberg predict that the key rate will be increased by 25 basis points to 4.75%. Although the US measures turned out to be "rather soft," the regulator could still go for a faster normalization of monetary policy and increase the rate by 50 basis points, says Sofya Donets, an economist at Renaissance Capital for Russia and the CIS.
Monday 19 April
The Bank of Russia will hold repo auctions for one month and one year
Production results of PJSC MMC Norilsk Nickel for the first quarter
Etalon Group operating results for the first quarter
Central Bank of Israel rate
Tuesday 20 April
RF will publish the following statistics:

Unemployment in March, forecast 5.6%
Retail sales in March, forecast -1.9% y / y
Real wages in February, forecast -0.2% YoY

Investor Day of PJSC "VTB Bank"
Investor Day of PJSC Rostelecom, presentation of the strategy
PJSC RusHydro operating results for the first quarter
Apple Inc. will showcase a range of products including the new iPad Pro, AirTags search beacons and the new iMac desktop
Rates of the Central Bank of Indonesia, China
Wednesday April 21st
Annual message of the President of the Russian Federation Vladimir Putin to the Federal Assembly
Financial results of PJSC MMK for the first quarter
The Boards of Directors of PJSC Lukoil, PJSC Magnit will discuss dividends for 2020
Polymetal International Plc's operating results for the first quarter
Central Bank of Canada rate, forecast – unchanged at 0.25%
Thursday 22 April
ECB rates, forecast – unchanged
Press conference by Chairman Christine Lagarde
Rosneft Board of Directors to Discuss Dividends for 2020
NLMK's financial results for the first quarter
Credit Suisse Group AG financial results for the first quarter
The US is to publish the following statistics for March:

Index of leading economic indicators of the USA, forecast + 0.7% m / m
Existing Housing Sales, Forecast + 0.1% MoM

Climate summit to begin, to which US President Joe Biden invited leaders from 40 countries
Friday, April 23rd
CBR rate, forecast – increase to 4.75% from 4.50%
Press conference of the Chairperson Elvira Nabiullina
The United States will publish the following statistics:

April Manufacturing PMI Preliminary 60.0 Forecast
Sales of new buildings in March, forecast + 12.5% ​​m / m
Eurozone April Manufacturing PMI Forecast 62.0

Operating results of PJSC Raspadskaya, PJSC LSR Group
S&P Global Ratings to publish ratings for Benin, UK, Greece, Italy, Mozambique, Togo
Fitch Ratings to publish ratings of the Netherlands, Romania, Finland