Bloomberg: someone made a big bet on a sharp increase in the volatility of the US stock market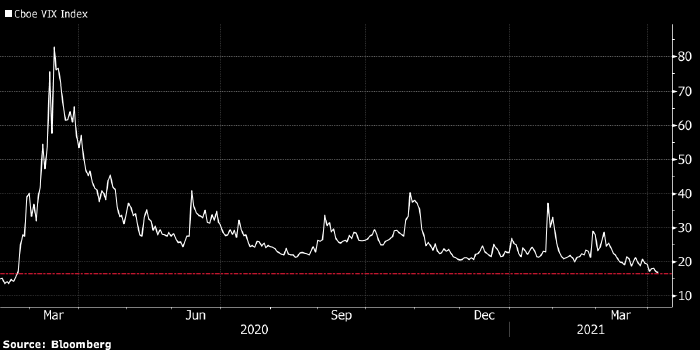 Volatility Index VIX. Source: Bloomberg
On Thursday, an unknown trader bought a bullish spread in the VIX Volatility Index options, and this trade will be profitable if volatility by July S&P 500 will grow by one and a half to two times, writes Bloomberg. The size of this position, according to the agency, is about 200,000 contracts, which is almost equal to the average trading volume of call options on the VIX over the past twenty days.
The deal took place in two stages, Bloomberg writes: first, the trader bought about 100,000 July call options with a strike of 25 at about $ 3.40 apiece and at the same time sold 100,000 of the same options with a strike of 40 at about $ 1.30 a piece. Sometime later, the same trader doubled the rate in a similar way, bringing its volume to about 200,000 contracts.
Today, the VIX is in an area of ​​record lows since the end of last February, which makes it possible to buy insurance against the decline in the US stock market for relatively little money.
---
"I think that while the VIX is at current levels, we will see more of these big deals," predicts the investment director of the Ambrus Group. "Volatility has eased over the past two months, but smart investors understand that the stock market remains fragile in many ways."
---